Regular price
Sale price
$0.10 USD
Unit price
per
Sale
Sold out
Discover the pinnacle of precision and elegance with our Metal Collar Curved Tip Dropper Cap, exclusively from HD Packaging Group. Crafted to enhance your product packaging, this cap combines superior design with exceptional functionality. It pairs seamlessly with our calibrated glass dropper bottles, providing an ideal solution for your liquid product needs.
Key Features:
Superior Design: The metal collar adds a touch of sophistication and durability to your product presentation.
Curved Tip Precision: The curved tip design ensures accurate and controlled liquid dispensing.
Compatibility: Designed to fit flawlessly with our calibrated glass dropper bottles, creating a cohesive packaging solution.
Secure Seal: The twist-on cap securely seals your product, preserving its quality and integrity.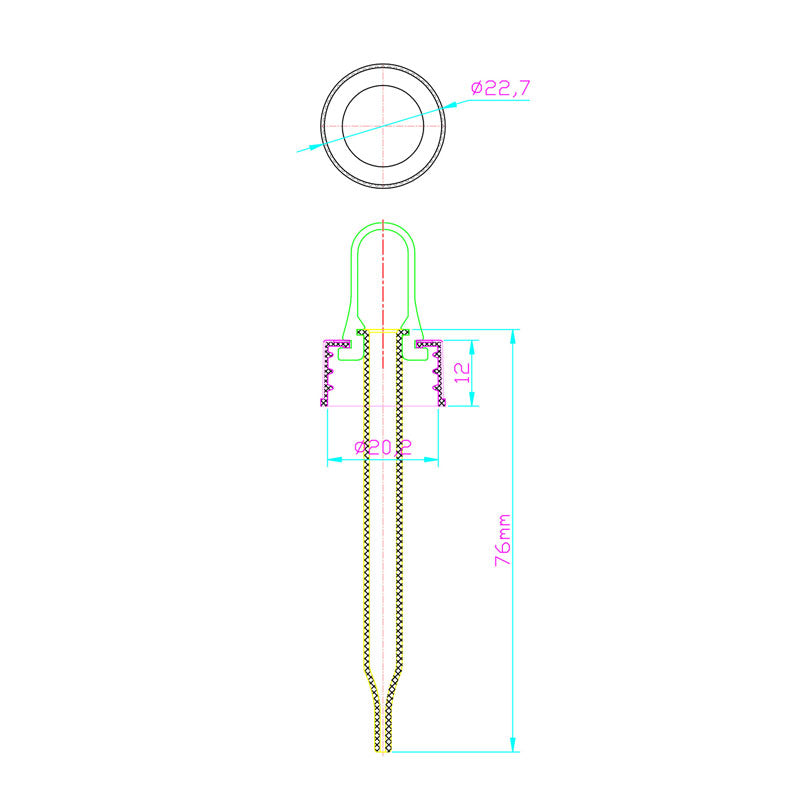 Benefits:
Elegance and Durability: The metal collar offers an exquisite and robust design for your packaging.
Precise Dispensing: The curved tip allows for precise and controlled liquid measurement, minimizing waste and enhancing user experience.
Seamless Pairing: This cap is designed to work perfectly with our calibrated glass dropper bottles, providing an elegant and functional packaging solution.
Product Integrity: The cap ensures a secure closure, preventing leaks and maintaining the freshness and quality of your product.
View full details